Established in 1963, The Hong Kong Institute of Bankers (HKIB) is the first not-for-profit institution that provides training and certification services to the banking community in Hong Kong. Playing an important role in talent development in the local banking industry for more than five decades now, the Institute is also proud to be the first professional body in the territory to offer banking qualifications equivalent to a Master's degree level.
Our mission is to enhance and sustain professionalism in banking. Over the years, the HKIB has helped hundreds of thousands of practitioners and young graduates who aspired to join the industry to equip themselves with essential banking skills and knowledge through a complete development pathway – from recognised professional qualifications to continuing development programmes. Designated professional qualifications are recognised both in Hong Kong and overseas.
The HKIB also offers a comprehensive range of events, from networking activities, luncheons and seminars to conferences and forums. In this increasingly complex and challenging banking landscape, there is a strong need for current banking practitioners or potential joiners to keep abreast of the latest industry developments and build capacity.
To ensure the sustainable growth of banking talent, the HKIB has built relationships across borders by entering into memoranda of understanding or partnership agreements on the exchange of expertise and best practices with a number of professional bodies and regulators in Mainland China, Macau and overseas. We opened a representative office in Beijing, Mainland China in 2005 to encourage closer collaboration between the two markets. Our vision is not only to enhance the banking profession in Hong Kong; we also endeavour to develop a strong community of banking professionals across different territories and help set professional standards for the banking industry across the region.
Our Objectives
To provide a high-quality training service that helps banking practitioners develop their skills and progress in their careers
To increase the competency of banking practitioners by setting an internationally-recognised qualification benchmark
To nurture qualified bankers, supporting the long-term sustainable growth of the banking industry
To facilitate the discussion of issues to further the interests of the banking and financial community
To serve as a platform where banking practitioners may exchange ideas, thoughts and best practices for enhancing the banking profession.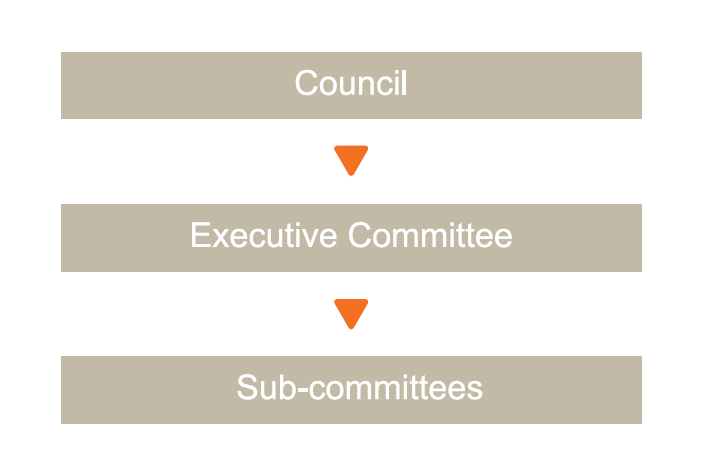 CEO Message

As the new year begins, I would like to take this opportunity to wish you all the best and good health. Despite the many challenges of 2020, the banking industry in Hong Kong has stayed resilient and the city has remained an important financial hub for Asia. This accomplishment is something about which we should all feel proud.
On behalf of the Institute, I would like to thank all our members, stakeholders and partners for their continued support and guidance. 2020 was challenging, but 2021 is full of possibilities.
Our commitment to supporting the banking sector to build capacity for the future through professional development is unwavering. Revitalisation, digitalisation and collaboration will be our key priorities this year. In addition, we will continue to strengthen our role as a major training and certification hub for Hong Kong's banking industry and to tackle the skills gaps in the banking workforce to support the industry's planned development.
Expanding our role as a training and certification hub
In 2020, the Institute was appointed as a Professional Qualifications Assessment Agency (PQAA) by the Education Bureau. This year, we will build upon our ability to issue professional qualifications and assist banks in addressing the skills gaps listed in the report Capacity Building for Future Banking 2021 – 2025. The report – a joint paper published by The Hong Kong Monetary Authority (HKMA), The Hong Kong Association of Banks (HKAB) and the HKIB – identifies the key skills needed to support the expansion of the banking industry.
To help address those key skills gaps, we will widen our training programmes to cover the topics most relevant to the local banking industry, including areas such as Fintech, ESG, Regtech and the financial developments in the Guangdong-Hong Kong-Macao Greater Bay Area. As far as professional qualifications are concerned, we are supporting the HKMA to launch new Enhanced Competency Framework (ECF) programmes, including a new ECF on Operational Risk Management, which will help banking practitioners develop specialised skills, and eventually groom more holistic bankers with all-rounded skill sets. We will also keep in tune with the latest training needs by gathering industry views through the upcoming Talent Development Survey, commissioned by the Institute.
Supporting knowledge transfer with revitalised solutions
The HKIB has always provided a strong and credible platform through which to support knowledge transfer and engage the HKIB community, now further enabled by our digital platforms acting as a knowledge hub for banking professionals. As we broaden our scope and circumstances change, we are taking steps to engage with members in a new way. We made great strides in 2020 to digitise many of our member services to meet the evolving training needs resulting from changing working habits, physical distancing and new content delivery channels. We successfully launched FLEX Learning in early 2020 to provide virtual classroom training services to our members during the pandemic. More than 10,000 participants took part in our FLEX Learning virtual courses last year. Building upon this initial success, we aim to revitalise the learning process and explore hybrid training offerings throughout the year to offer more dynamic support to local banking practitioners. We will also continue to organise our well-received Thought Leadership webinars on a regular basis and enhance our member communications via our publication Banking Today, which is now available in digital format. Additionally, as part of our digital transformation and 'go green' initiatives, we plan to start promoting a paperless learning environment this year, with all course notes provided digitally.
On digitalisation, the Institute will soon activate an array of new digital services and communications channels, including an official WeChat social media channel targeting Chinese audiences in Mainland China and Macao.
Continuing our support for talent development and networking
To support the banking industry to continue its sustainable talent development efforts, we exercised the discretion to utilise the additional funding received through the Hong Kong SAR Government's Employment Support Scheme (ESS) to offer special support to our members, in addition to securing employment of our own employees. We assisted individuals who may have encountered specific challenges in their professional training journey as a result of the pandemic and changing market environment. For example, we waived the membership reinstatement fee for some unemployed members so they can maintain their professional qualifications, and to help support them during this difficult time. We have also proposed a freeze on membership fee to provide our members with some reassurance, as well as offering them better networking activities and more free events in the future.
To keep our members engaged, the Institute will try its best to host both virtual and physical industry events, despite the potential challenges. These events include webinars, awards, seminars and conferences.
Offering further support to our member banks as employers, the Institute is pleased to offer its resources and platform to connect local talent and young graduates with career opportunities in the banking sector. Last year, we supported the HKMA to launch the Banking Talent Programme, which provides six-month work opportunities, industry-specific training, certification and other networking and exposure opportunities for local university graduates. More than 40 organisations took part in the programme, offering more than 300 positions to fresh graduates.
Increasing the power of collaboration
Among the many initiatives we have planned for 2021, we regard collaboration as being key to success in 2021 and beyond. We are committed to strengthening our partnerships with parties including professional bodies, universities and industry associations, as well as training partners. My colleagues and I will continue to explore cross-sectoral and cross-border collaboration opportunities with the objective of expanding our network and resources in order to elevate our industry relevance and deliver better training and networking services to our members.
At the HKIB, we are enthusiastic about the opportunities for engagement in the year ahead. Thank you once again for your support in 2020 and we look forward to turning possibilities into realities this year.
Carrie LEUNG
Chief Executive Officer