Established in 1963, The Hong Kong Institute of Bankers (HKIB) is the first not-for-profit institution that provides training and certification services to the banking community in Hong Kong. Playing an important role in talent development in the local banking industry for more than five decades now, the Institute is also proud to be the first professional body in the territory to offer banking qualifications equivalent to a Master's degree level.
Our mission is to enhance and sustain professionalism in banking. Over the years, the HKIB has helped hundreds of thousands of practitioners and young graduates who aspired to join the industry to equip themselves with essential banking skills and knowledge through a complete development pathway – from recognised professional qualifications to continuing development programmes. Designated professional qualifications are recognised both in Hong Kong and overseas.
The HKIB also offers a comprehensive range of events, from networking activities, luncheons and seminars to conferences and forums. In this increasingly complex and challenging banking landscape, there is a strong need for current banking practitioners or potential joiners to keep abreast of the latest industry developments and build capacity.
To ensure the sustainable growth of banking talent, the HKIB has built relationships across borders by entering into memoranda of understanding or partnership agreements on the exchange of expertise and best practices with a number of professional bodies and regulators in Mainland China, Macau and overseas. We opened a representative office in Beijing, Mainland China in 2005 to encourage closer collaboration between the two markets. Our vision is not only to enhance the banking profession in Hong Kong; we also endeavour to develop a strong community of banking professionals across different territories and help set professional standards for the banking industry across the region.
Our Objectives
To provide a high-quality training service that helps banking practitioners develop their skills and progress in their careers
To increase the competency of banking practitioners by setting an internationally-recognised qualification benchmark
To nurture qualified bankers, supporting the long-term sustainable growth of the banking industry
To facilitate the discussion of issues to further the interests of the banking and financial community
To serve as a platform where banking practitioners may exchange ideas, thoughts and best practices for enhancing the banking profession.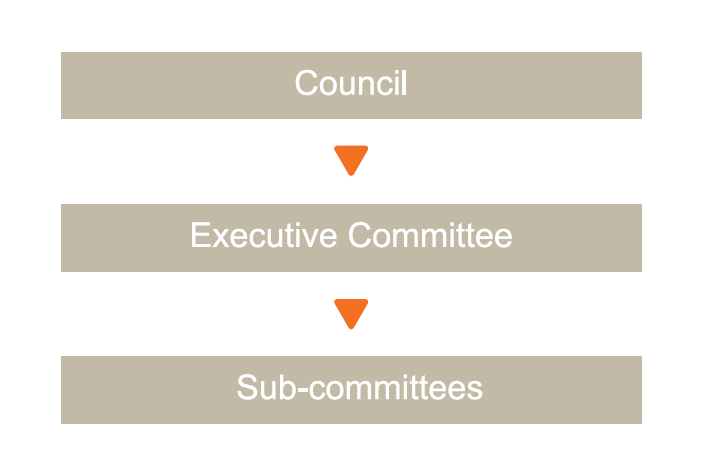 CEO Message

As we approach The Hong Kong Institute of Bankers' 60th anniversary in the new year, on behalf of the Institute, I'd like to thank all our members, stakeholders and partners for their unwavering support throughout 2021. Through our collaboration with the banking industry in Hong Kong, we not only remained resilient, but also continued to accelerate the adoption of technology across our training courses and events as we develop the city's talent pool for the future.
With our sights set on the opportunities offered by 2022, we are now looking to build upon the foundation of our work on revitalisation, digitisation and collaboration in the previous year. We also intend to focus on three key areas this year to support the industry in its professional development: connecting future talent, upskilling current practitioners, and building a continuous professional development ecosystem within the industry.
Ahead of the Institute's 60th anniversary in 2023, our 2022 objective is to strengthen industry talent development while also enhancing the member experience of learning and industry engagement.
Allow me to give an overview of what we achieved in 2021, and how we will build on this in 2022.
Expanding our role as a training and certification hub
As a Professional Qualifications Assessment Agency (PQAA), we bolstered our role to upskill current banking practitioners by introducing two new qualifications to expand the scope of our offerings for the banking industry in 2021: the Associate Operational Risk Management Professional (AORP) and Certified Operational Risk Management Professional (CORP) qualifications.
We also launched the B.E.S.T. Certificate Programme, providing specialised training to current practitioners on the latest banking knowledge about the Greater Bay Area (GBA), Environmental, Social and Governance (ESG), soft skills and technology & data. This launch serves to address the four skills gaps highlighted in the Capacity Building for Future Banking 2021-2025 study, which we co-published with the Hong Kong Monetary Authority (HKMA) and The Hong Kong Association of Banks.
We also supported the HKMA by jointly providing the Future Banking Bridging Programme to stimulate local university students' interest in the banking industry by highlighting crucial banking skills and to provide them with networking opportunities with professional bankers for career advice, so as to help the industry to connect the future talent and expand talent pool.
Extending our reach regionally, we collaborated with the Macau Institute of Financial Services and the University of Macau to provide relevant and certified professional training courses for banking practitioners in Hong Kong and Macao, enhancing their professional capabilities and supporting them to leverage additional opportunities in the GBA.
In 2022, we will launch new professional qualifications, such as the Enhanced Competency Framework (ECF) programme on Fintech, revitalise our Certified Banker (CB) qualification, and develop more CPD courses on topics such as ESG, the GBA and Regtech to upskill bank employees and prepare future talent to take the challenges.
Supporting knowledge transfer with revitalised solutions
Throughout 2021, we made significant progress in digitalisation to help improve the learning experiences of our Members and the banking industry. This digitalisation included continuous enhancement of FLEX Learning, which provides learners with an online classroom environment and courses. Our flagship publication Banking Today, annual report and training materials are now available online, reducing our printed materials by 55% in the second half of 2021.
Additionally, we collaborated with regulators, banks, industry organisations to hold hybrid industry conferences and events to encourage professional networking and development, as well as facilitate the exchange of insights on topics that are crucial for the banking industry.
To help further embed sustainability and flexibility into our services, we plan to completely transition to digital learning materials, with printed copies only purchasable on request. We have scheduled more conferences and events in a hybrid format, and we will offer both online and in-person options for our training programmes.
Echoing HKMA's FinTech 2025 strategy, we will continue to expand our digital learning options to allow greater flexibility for continuous professional development and boost industry engagement.
Continuing to collaborate with the industry
In line with our primary objective of establishing a continuous professional development ecosystem in partnership with the industry and education sectors, we engaged in a number of collaborative efforts, which will remain a priority in 2022.
It was an honour to be reappointed as the Banking Talent Programme's administrator in 2021, working with the HKMA and the local financial institutions to offer work opportunities and professional training to fresh university graduates. Additionally, we co-hosted a University Career Talk Series with the HKMA, addressing critical skills gaps in Fintech, ESG, and banking knowledge in the GBA. All 11 local universities participated with students coming from various disciplines.
To that end, we will continue to contribute to HKMA's Future Talent Development in 2022. With a focus in expanding talent pool by attracting graduates and practitioners from other industries with specialised skills, we will also look to support the next generation of bankers by launching new young banker Key Opinion Leader (KOL) initiatives, an official Instagram account, and other activities to engage these new talents.
At the HKIB, we are looking forward to grasping the opportunities in the year ahead. Thank you once again for your support in 2021 and let us continue to work together to enhance our industry.
Carrie LEUNG
Chief Executive Officer