Established in 1963, The Hong Kong Institute of Bankers (HKIB) is the first not-for-profit institution that provides training and certification services to the banking community in Hong Kong. Playing an important role in talent development in the local banking industry for more than five decades now, the Institute is also proud to be the first professional body in the territory to offer banking qualifications equivalent to a Master's degree level.
Our mission is to enhance and sustain professionalism in banking. Over the years, the HKIB has helped hundreds of thousands of practitioners and young graduates who aspired to join the industry to equip themselves with essential banking skills and knowledge through a complete development pathway – from recognised professional qualifications to continuing development programmes. Designated professional qualifications are recognised both in Hong Kong and overseas.
The HKIB also offers a comprehensive range of events, from networking activities, luncheons and seminars to conferences and forums. In this increasingly complex and challenging banking landscape, there is a strong need for current banking practitioners or potential joiners to keep abreast of the latest industry developments and build capacity.
To ensure the sustainable growth of banking talent, the HKIB has built relationships across borders by entering into memoranda of understanding or partnership agreements on the exchange of expertise and best practices with a number of professional bodies and regulators in Mainland China, Macau and overseas. We opened a representative office in Beijing, Mainland China in 2005 to encourage closer collaboration between the two markets. Our vision is not only to enhance the banking profession in Hong Kong; we also endeavour to develop a strong community of banking professionals across different territories and help set professional standards for the banking industry across the region.
Our Objectives
To provide a high-quality training service that helps banking practitioners develop their skills and progress in their careers
To increase the competency of banking practitioners by setting an internationally-recognised qualification benchmark
To nurture qualified bankers, supporting the long-term sustainable growth of the banking industry
To facilitate the discussion of issues to further the interests of the banking and financial community
To serve as a platform where banking practitioners may exchange ideas, thoughts and best practices for enhancing the banking profession.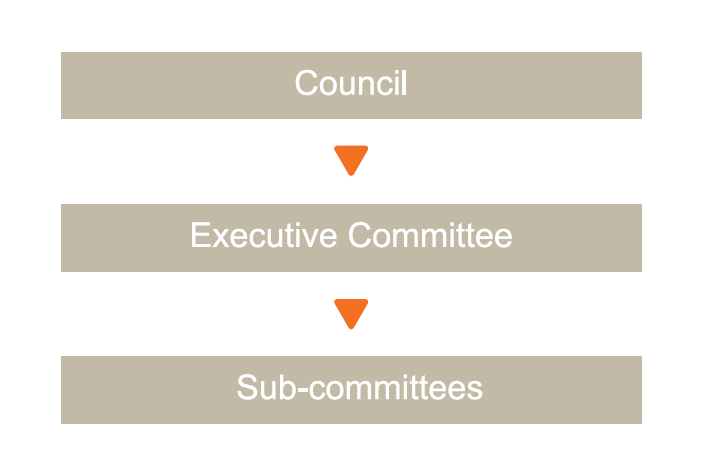 CEO Message

2023 marks an important milestone for The Hong Kong Institute of Bankers (HKIB) as we celebrate our 60th anniversary. On behalf of the Institute, I would like to thank all of our Members, stakeholders and partners for their unwavering support throughout 2022.
Last year was a watershed moment in Hong Kong's return to a bright future. HKIB has also undergone changes and improvements in order to enhance our services and the user experience for our Members. This evolution honours the past while helping the Institute to forge a better future.
Strengthening our role as a training and certification hub
In 2022, we aimed to prepare qualification holders for future growth and opportunities emerging in Hong Kong's diverse economy. The new Enhanced Competency Framework programme on Fintech (ECF-Fintech) which HKIB, in collaboration with two local universities, introduced six new banking qualifications in early 2022, bringing the total number of qualifications to 17, accrediting more than 400 banking professionals in the past year.
We also launched the new ECF on Retail Wealth Management Macao (ECF-RWM Macao), which is intended to aid the recognition of banking qualifications in the Guangdong-Hong Kong-Macao Greater Bay Area (GBA).
With the revitalisation of our Certified Banker (CB) qualification, the number of certified banking professionals with CB and ECF qualifications increased to about 2,800 by the end of 2022. Furthermore, the number of enrolments in examination and training programmes increased to 3,500 in Hong Kong and Macao, with Macao achieving a 75% growth increase compared to 2021.
HKIB will continue to support the Hong Kong Monetary Authority (HKMA) and uphold professional standards in 2023. Moreover, we will leverage our Professional Qualifications Assessment Agency (PQAA) status to further increase the recognition of banking qualifications.
Supporting knowledge transfer with revitalised solutions
With an aim to expand our reach, we have broadened the entry requirements for the CB to attract a wider range of talents from tertiary institutions to join the banking industry. Three new modules were also added to the programme, namely "Future Banking and ESG", "Introduction to People Management Skills" and "Green Finance and Sustainability".
To ensure a more stable and flexible learning environment, we soft-launched our remote examination platform in late 2022, with full launch expected in Q1 2023. A video-on-demand (VOD) E-learning service will also be introduced to support the digitalisation of our services.
In addition, we have relaunched MyHKIB last December to better support the industry and facilitate Members' participation.
Enhancing industry collaboration
HKIB organised over 60 industry events and award programmes in 2022. Nearly 1,700 attendees joined our two hybrid conferences. Furthermore, the new Leading Employer for Professional Qualifications (LEPQ) recognition programme, developed in collaboration with our Council Banks, has been a resounding success.
In addition, we recognised the second batch of 'Honorary Certified Banker' title holders during the Annual Banking Conference and shared our findings of the sixth Talent Development Survey by way of promoting industry development.
We also worked closely with the HKMA, the Education Bureau, higher education institutions, and the wider banking industry to launch the new Banking Graduate Trainee Programme (BGTP), providing nearly 150 bank placements during the year. We also assisted the HKMA to promote the 'Banking GPS', a onestop industry resource platform and co-hosted the second Future Banking Bridging Programme (FBBP), which drew over 200 applicants.
In 2023, HKIB will expand our reach and collaborate with new partners, such as the Hong Kong ICT Awards 2022 FinTech Award winners and BanKOL. We will also reintroduce the long-awaited Thought Leadership Series in collaboration with the regulators, as well as other related initiatives.
Enriching Members' experience
As a result of our ongoing efforts, our membership continues to expand, with the number of individual Members surpassing 14,000 in 2022. To attract younger Members we created a new Instagram account. In addition, we introduced the new 'HKIB Council Banks Professional Qualifications Scholarship Fund', supported by over 20 Council Banks, that offered nearly 40 awards to demonstrate the support of the banking industry for talent development.
Following the introduction of Banking GPS, HKIB intends to introduce a new Career Advisory Service to assist our Members and banking professionals in planning their career development.
Celebrating our 60th anniversary together
While we are celebrating this precious moment with an anniversary logo, 2023 also provides a valuable opportunity to bring together the entire banking community and other stakeholders. The support from Council Banks, Committees, Corporate Members, Individual Members, regulators, and all our partners is critical to make our anniversary celebration a success.
I cordially invite all interested parties to join me in commemorating HKIB's 60th anniversary and celebrate the banking industry's success and transformation through our planned activities.
We at HKIB are excited to seize opportunities in the coming years. Thank you for your continued support, and let's keep working together to advance our industry.
Carrie LEUNG
Chief Executive Officer